Archive for January, 2015
January 16th, 2015 - Finish #2
Here it is, finish #2 for the new year. I cut it out in April 2010 and I can't believe it's been sitting around for almost 4 years. I kind of want to start checking how old some of my other projects are but I kind of don't want to know either.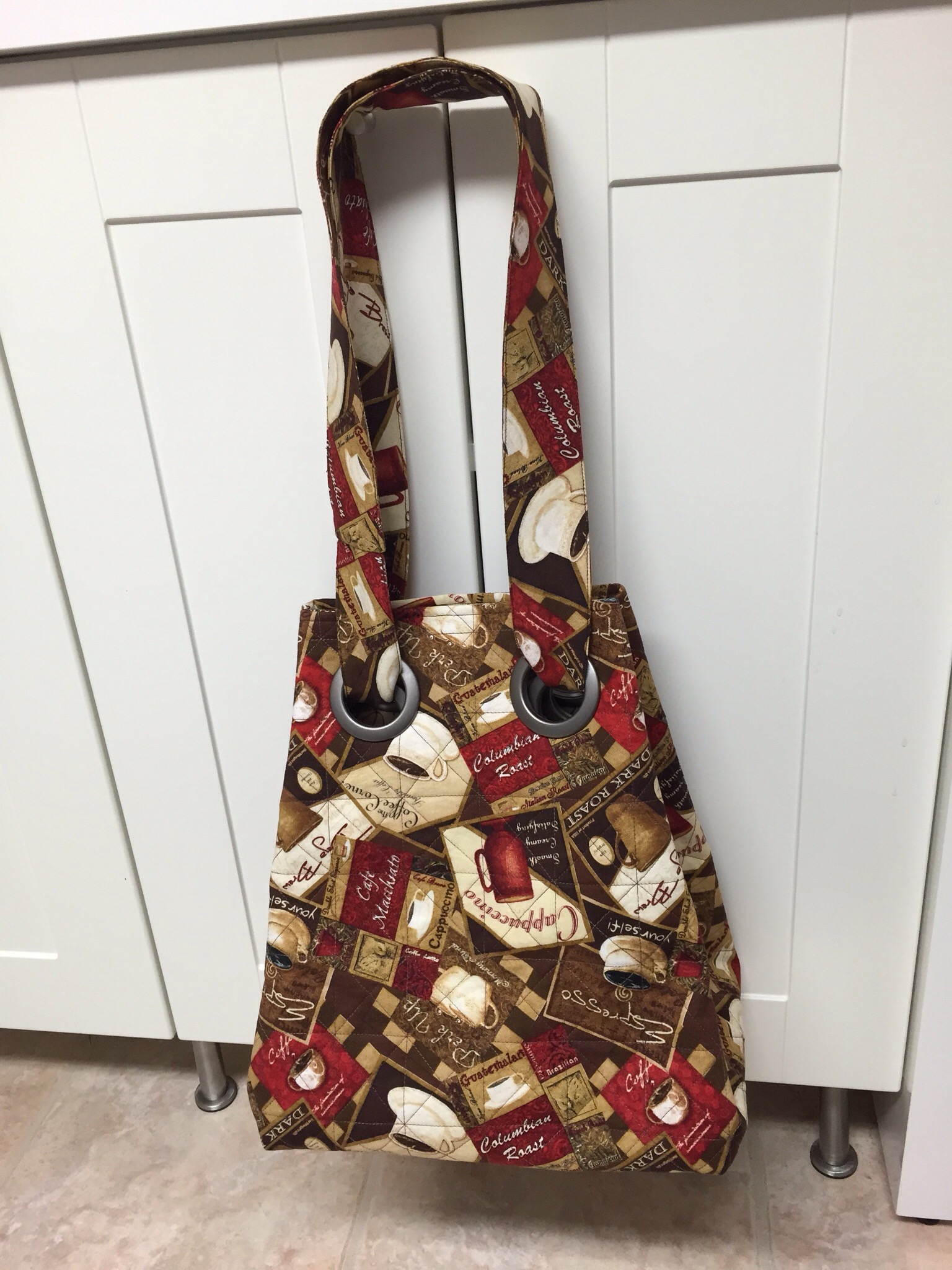 Any way, it's the Grids and Grommets bag from Indigo Junction. I don't think I would make it again, not because it's a bad pattern or anything like that. It's just that bags aren't my thing.
Now to go dig up another oldie but goodie!
January 4th, 2015 - The Stash
Well, here starts a new year of stash busting. At  least that's what I'm trying to do. And of course, being accountable to myself  for any fabric that's purchased. Last year I didn't do so well in that department but there's always a chance  to do better this year. I've actually finished a quilt and have started on 2 others. One is a comfort quilt and the other is strips from a strip exchange to make Hidden Spools from Bonnie Hunter. Funny how other quilters measure and sew 2″ strips. Lots of easing and stretching going on but that's the beauty of an exchange.
Now for some numbers
Fabric used this week and YTD: 8.24 yds
Fabric added YTD: 0 yds
Net fabric busted: 8.24 yds
I hope to have a few finishes this week. The Quilters Three is having a sewing day on Tuesday but we are not using my fabric but a couple of kits one of the ladies picked up from Connecting Threads.
Let's see how others are doing over at Judy's. Have a great week!
I have my first finish of 2015. Granted, I did start it in 2014 but I just finished it last night. Label and all!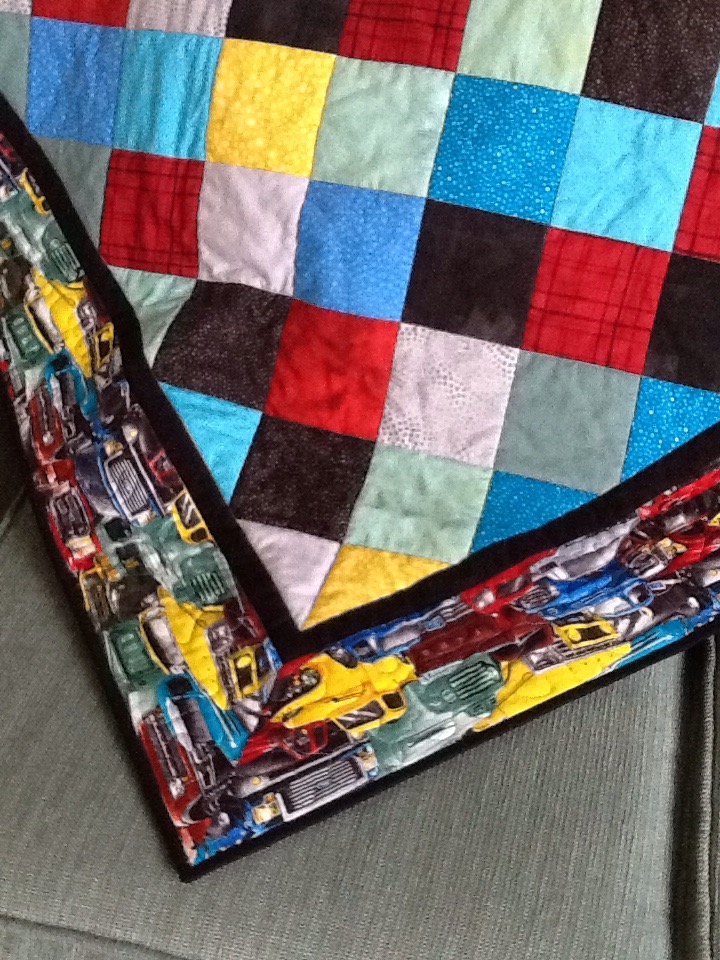 Every time I make a comfort quilt, especially this pattern, I like to try something new. So here I did mitered corners on the big border and I think I came out great! Thanks to hubby for suggesting it.
Now to work on finish #2. Later!