January 16th, 2015 - Finish #2
Here it is, finish #2 for the new year. I cut it out in April 2010 and I can't believe it's been sitting around for almost 4 years. I kind of want to start checking how old some of my other projects are but I kind of don't want to know either.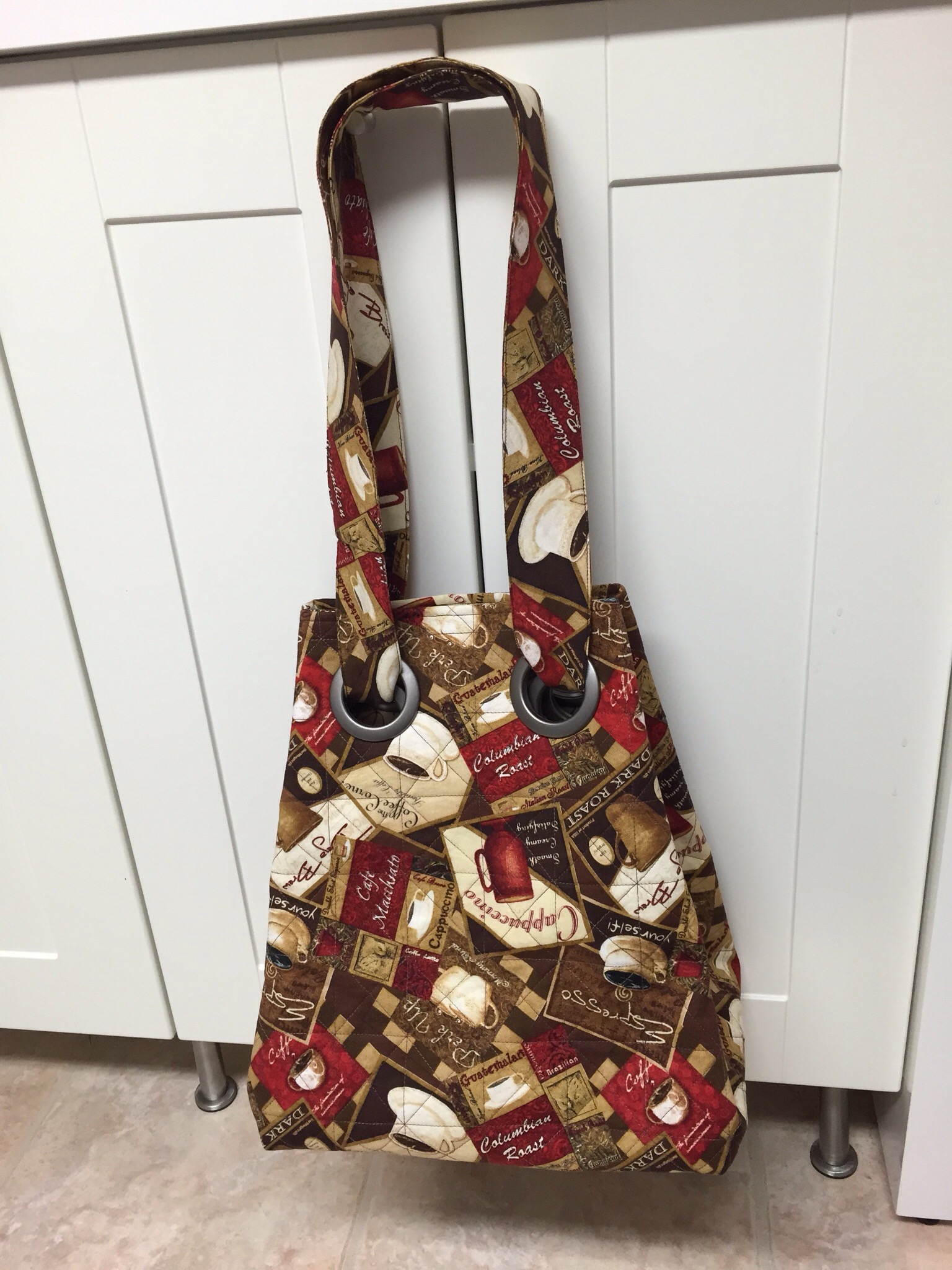 Any way, it's the Grids and Grommets bag from Indigo Junction. I don't think I would make it again, not because it's a bad pattern or anything like that. It's just that bags aren't my thing.
Now to go dig up another oldie but goodie!
One Response to "Finish #2"
Allie Says:
January 24th, 2015 at 10:20 am

Gorgeous!!!! I don't want to know how old my ufo's are either, lol. I used to make a LOT of bags, but I've gotten away from it – too lazy, I think. *G*
Leave a Reply