Archive for May, 2021
I can't remember the last time I posted here. I spend most of my time reading blogs and looking at Instagram and Facebook, checking out everyone's quilting photos. Sucked in to the social media vortex! I joined a few quilt related FB groups and I really like watching and learning, especially stuff about the Gammill. I actually tried double batting on some pillow shams for a client and that gave me the idea to use all these pieces of batting that I was going to join together. I bought some flannel sheets in red and black buffalo plaid that I was going to use as a backing. I prewashed the sheets and they ran too much to use with a quilt th a lot of white in it. So now what to do with them. I decided to quilt them with snowflakes using the double batting. I think they will look awesome.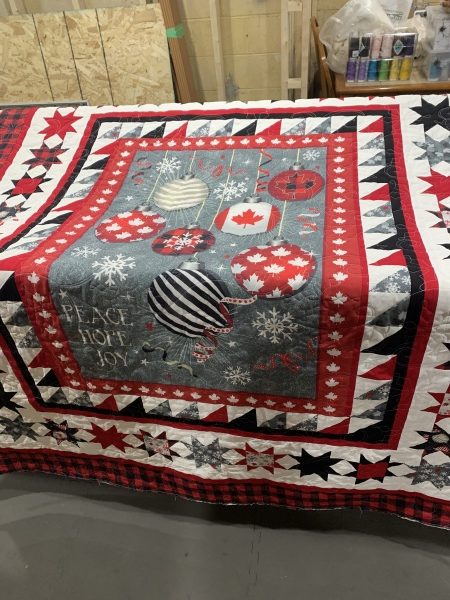 This is one of 3 quilts I am making for my 2 sisters and myself. I was going to use that buffalo plaid for backing but I found a nice black and white one that looks great. One down, 2 to go.
I have been quilting for others, making masks and doing a lot of cross stitch. Nothing is finished. One day I will get something completely done.
In the fabric usage, I seem to buy faster than I can sew. I think a lot of us have that problem. I decided that May is the month of no quilting purchases and I already bought 2 spools of thread. Not for the stash but to go with a client's quilts. Let's see how I manage for the rest of the month.
Fabric used year to date: 23.23 yds
Fabric purchased year to date: 57.26 yds
Net fabric busted: -34.03 yds
I guess those numbers seem terrible. I plan on using it. Really!
I'm linking up with Donna at quiltpaintcreate for this stash report.
See you next time.