Archive for the 'Too Good To Cut Challenge' Category
I put more binding on this week. I still have 2 quilts that need binding and I really don't like doing binding. Very boring, mindless and boring. You can really tell how much I like it. But it needs to be done and then it's the label. Another one of those jobs. What I don't like is how long it takes and the hand sewing. I don't like the look of machine finished bindings so I guess I should just shut up about it. Ok!
Fabric added this week: 0 yds
Fabric added YTD: 28.94 yds
Fabric used this week: .42 yds
Fabric used YTD: 87.21 yds
 Net fabric busted: 58.27 yds
 I've been itching to start a new quilt but I have a few projects that need to be finished. I've been working on the "Too Good To Cut Challenge" and would like to get the top done today before we go for dinner at my in-laws. My sister is supposed to coming for a couple of days this week. My mom has a few appointments for her cancer treatment (good prognosis) and she wanted to be there for them. I have the week off, so maybe we'll get time to do some sewing in between.
Have a Happy Easter and a great week.
Mary-Kay
I started my challenge quilt. And you'll all be impressed to know that it's all from my stash.  And it's been there for a while, years in fact. I don't know why I never started it. I really like the batiks so maybe that's why. Who knows?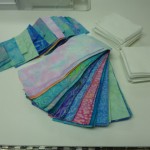 This is all the fabric cut up and ready to be sewn together. I'm going to make this a twin size.  One of my friends left me a comment that I should make it a queen but I don't have enough of the backing or any like batiks. So twin it will stay.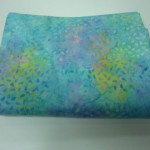 This is going to be the backing fabric. I just love this stuff. I wish I had more of it.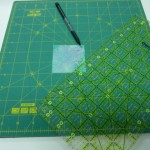 I started marking the sewing line on the corner squares. I have 240 squares to mark but I'm not doing them all at the same time. Maybe 40 at a time.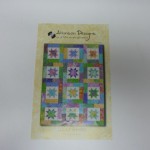 And this is going to be the finished product. I can't wait to get a few squares done to see how it all looks together.
  But first, I must finish a few baby quilts that I've been commisioned to make. 
Mary-Kay
 Nothing like waiting for the last minute to post about this. I have had this fabric for a few years and never really wanted to cut in to it. Everything is there for the top and I really like it but you know how it goes.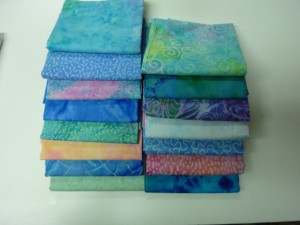 Fifteen half yard cuts and it's all batiks. They are beautiful and I really like them just as they are.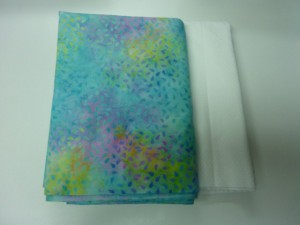 The only non-batik is the white background fabric. Even the backing is a batik. I don't think there is a white batik but I could get a very pale yellow or blue instead. But that would mean a trip to the fabric shop and we all know how that ends up.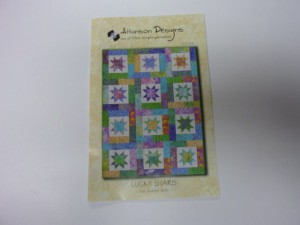 And this is what I'm going to make out of it all. I think I'm have enough to make a twin size quilt but I don't even have a twin bed in the house. And I'm not giving it away. Okay I just checked all the fabric and the pattern again. That's the size I bought the fabric for. I just love batiks especially in these colours.
 So I had better start cutting out so fabric. I need to make 30 blocks and that shouldn't take all that long.  Right?
Have a great day and let's get some sewing done!
Mary-Kay