Nothing like waiting for the last minute to post about this. I have had this fabric for a few years and never really wanted to cut in to it. Everything is there for the top and I really like it but you know how it goes.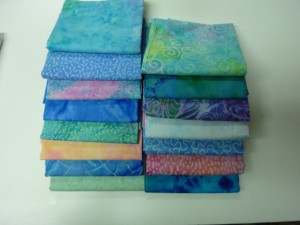 Fifteen half yard cuts and it's all batiks. They are beautiful and I really like them just as they are.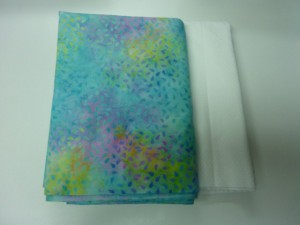 The only non-batik is the white background fabric. Even the backing is a batik. I don't think there is a white batik but I could get a very pale yellow or blue instead. But that would mean a trip to the fabric shop and we all know how that ends up.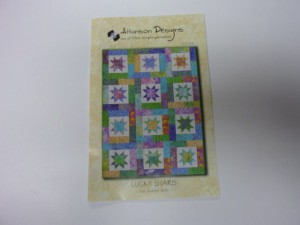 And this is what I'm going to make out of it all. I think I'm have enough to make a twin size quilt but I don't even have a twin bed in the house. And I'm not giving it away. Okay I just checked all the fabric and the pattern again. That's the size I bought the fabric for. I just love batiks especially in these colours.
 So I had better start cutting out so fabric. I need to make 30 blocks and that shouldn't take all that long.  Right?
Have a great day and let's get some sewing done!
Mary-Kay
4 Responses to "Too Good To Cut Challenge"
Leave a Reply