I have my first finish of 2015. Granted, I did start it in 2014 but I just finished it last night. Label and all!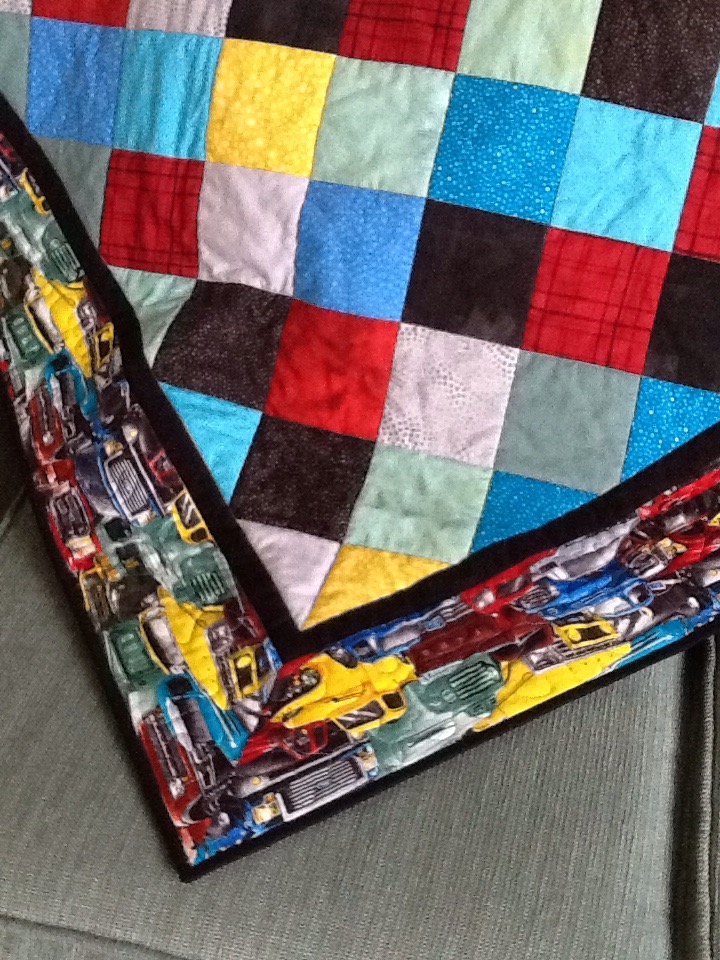 Every time I make a comfort quilt, especially this pattern, I like to try something new. So here I did mitered corners on the big border and I think I came out great! Thanks to hubby for suggesting it.
Now to work on finish #2. Later!
One Response to "My First Finish"
Allie Says:
January 10th, 2015 at 10:29 pm

Excellent finish – wonder if I'll get a finish this year? I only had a few last year, lol!
Leave a Reply