That's right. Last week was pretty scrappy. You know I've been cleaning my sewing room, trying to organize the chaos and there's this bag of binding scraps. I use up all the little black pieces but what do I do with the rest. Well this was my first project.
I started with the brights, pressing and organizing by width and length. I thought I should make a rainbow rug for the spare room. Not all from scrap binding, but all except one yellow strip are from the scrap bin.
Now what to make with this pile.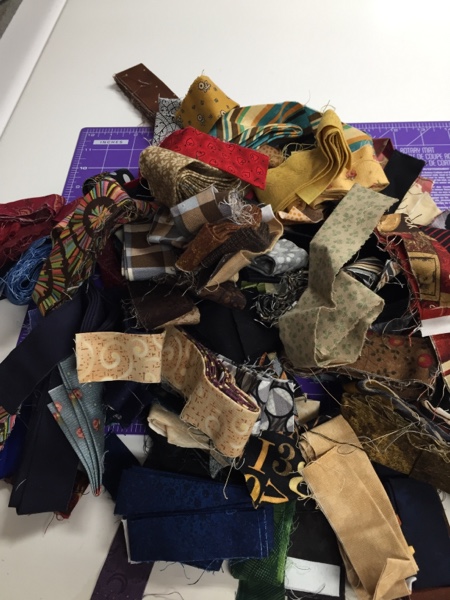 I thought these were mostly guy colours. We need a guy comfort quilt. What about a scrap binding quilt. In guy colours. Yeah that's what I made!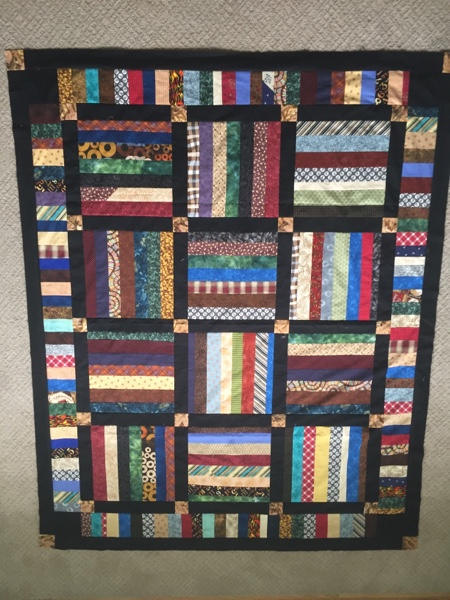 Not all fabric used was a piece of scrappy binding. The black sashing and cornerstones are from my stash. I will be making a scrappy binding to go with it. Maybe that bag will finally be empty.
Ciao!
Leave a Reply