I just love this new to me method of binding.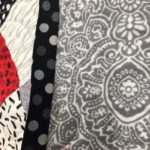 I made a 2″ binding. Sew it on the back and then use the #71 foot on my Bernina 450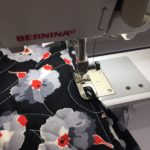 Then stitched it down on the front. This foot guides the binding to the right spot, just covering your stitching.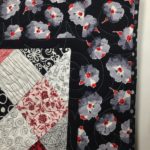 And in no time at all, the binding is sewn down, all neat and tidy. This was my 6th quilt using this method. I finished the binding on 3 quilts in less than 4 hours.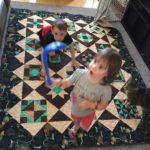 And today, I gave Lindsay her birthday quilt about 8 months late. But you know what they say. Better late then not at all! The munchkins and their cat gave it their seal of approval.
See you all later.
Leave a Reply