It has been a very long time since I posted anything here. Here is one of the quilts I am working on. It's Urban Abacus by Sew Kind of Wonderful using the Quick Curve ruler. I saw it made in Jane Sassaman fabrics and just loved it. So after much searching, I found 9 different prints that worked well together. Mind you, I only needed 1/4 yard of each print even though I bought a full yard or 2 of the ones I liked best. Now I might be making a few more of the same thing. We will see how this one finishes up, I have 4 more rows to add. I worked on this at the Hearts to Holly retreat last weekend and ran out of white pieces. Must have counted them out incorrectly.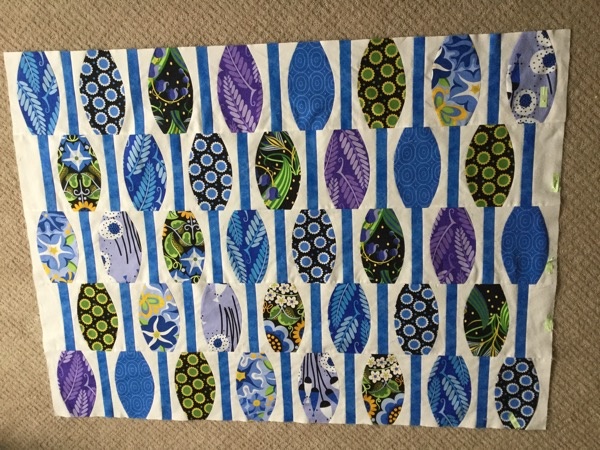 One Response to "Design Wall Monday"
Helen Says:
March 13th, 2017 at 4:05 pm

That is a very striking quilt. I love the colours.
Leave a Reply