September 7th, 2014 - The Stash
"What was I thinking" popped into my head so many times this week. I was looking through a bag of Christmas fabric and I kept wondering why I bought certain prints. What was I thinking? There are some that just don't go with anything and others that there's not enough to make a decent sized quilt. What was I thinking? Then I came to a decision that from now on when I buy fabric for my stash, which I won't be doing any time soon, there has to be some explanation attached about why I picked that fabric. No more "what was I thinking". I'm not even going to look in the rest of my fabric because I think I'd be at a loss as to "what was I thinking".
Now for some numbers.
Fabric used this week: 8.4 yds
Fabric used YTD: 137.66 yds
Fabric added YTD: 60.54 yds
Net fabric busted: 77.12 yds
I did find half a jelly roll sewn together, why I don't know, but I made 6 Christmas stockings from it.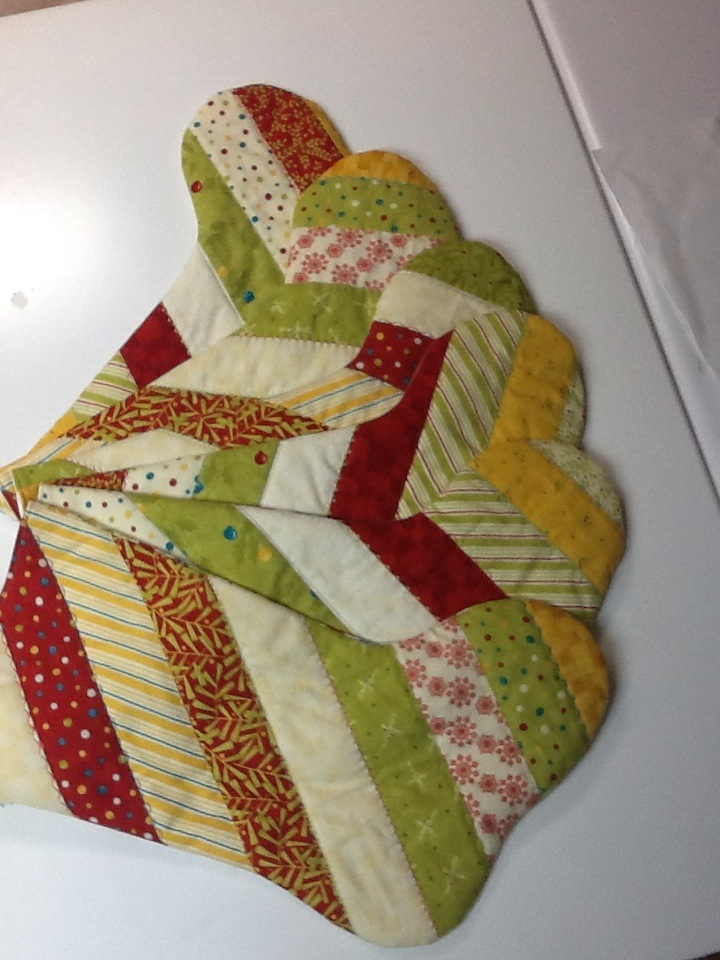 And I made a table topper from fat quarters from the stash too. Just need to finish the binding on it and it's done. Another productive week.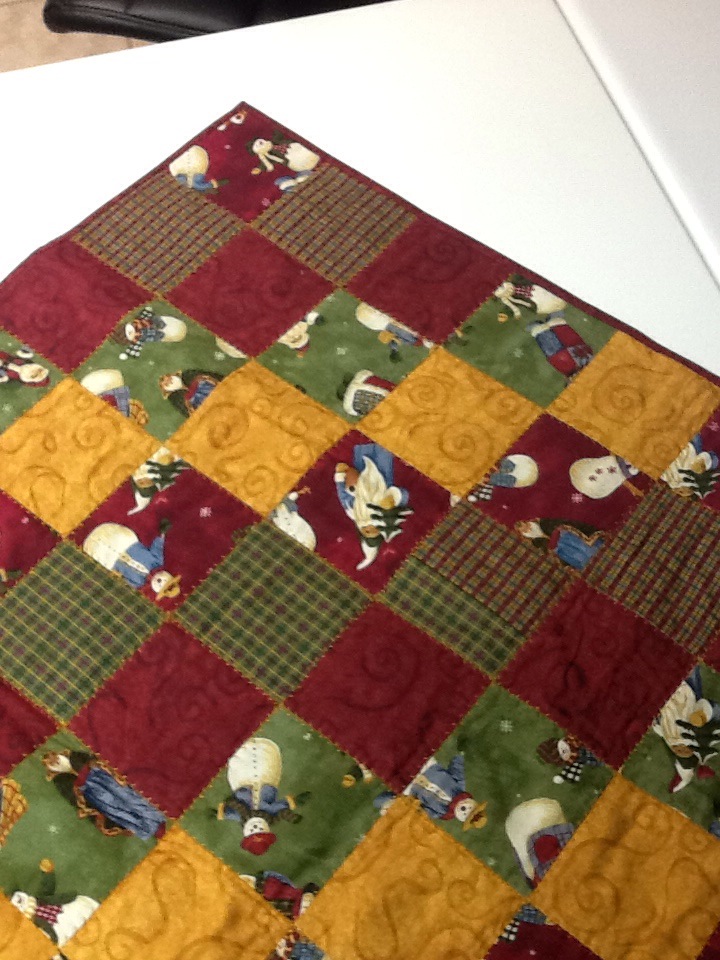 As I've been using up my stash, I haven't noticed any difference yet in the size of it until this week. I emptied a drawer that had some Christmas fabric in it. Finally a visible stash reduction! Yeah! Now to go use up some more. Have a great day!
3 Responses to "The Stash"
Melanie Says:
September 7th, 2014 at 1:20 pm

Congrats on the stash reduction! The finishes look wonderful. 🙂

Dee Dee Says:
September 7th, 2014 at 2:18 pm

The stockings are adorable. I like the snowman/Santa fabric in your table runner.

Congrats on a empty drawer!

Allie Says:
September 21st, 2014 at 11:59 am

Oh how cute!!!! You had a great week!!
Leave a Reply