January 26th, 2014 - Snow Day
Yup, more snow on the ground again.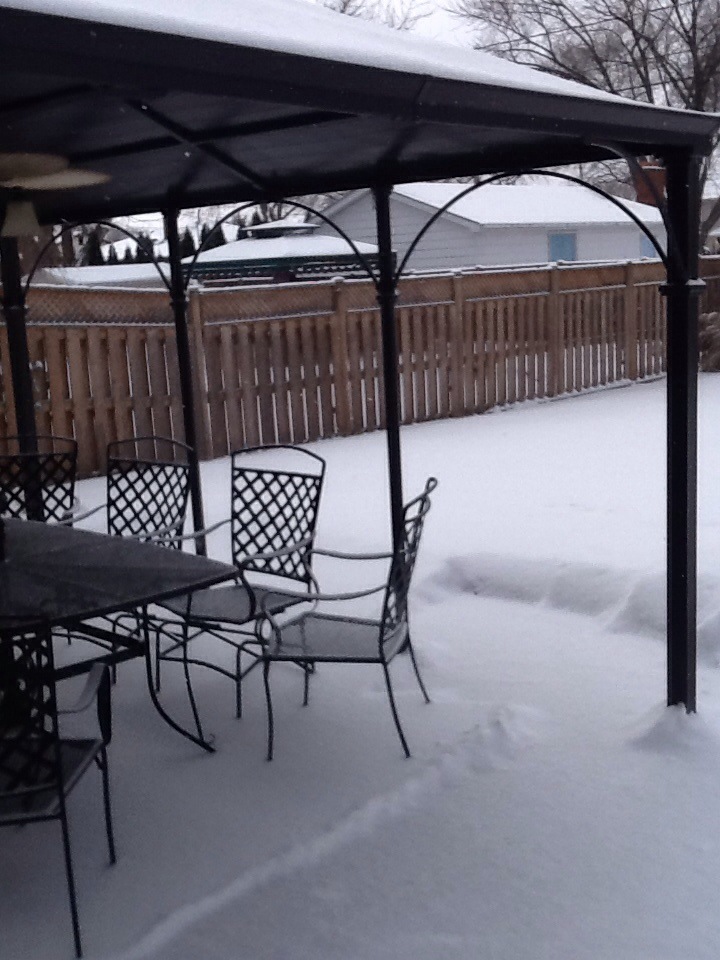 My patio set looks so lonely. Anyway, I was supposed to watch my grandson but his other grandma decided to do the job. That's okay with me because now I can sew.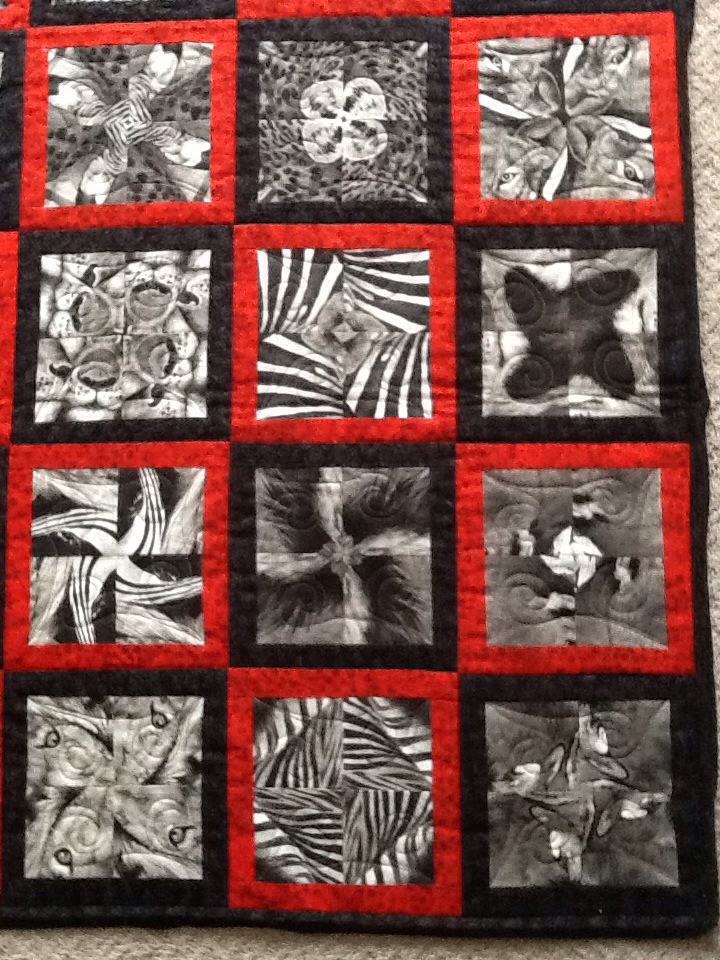 I just need to hand sew the binding down and it's done. Another finish! Yeah!!! Then I'm going to start a quilt for my sister-in-law as a combination thank-you and pay it forward gift. She really wanted to know why I was asking her what her favourite colour is. I just said for future reference. I'm glad she doesn't read this blog! Ciao!
Leave a Reply