November 24th, 2013 - The Stash
Well, it was a good week here for the stash. Nothing added! Finally! But then nothing was used either. I did complete a comfort quilt that was all accounted for last week.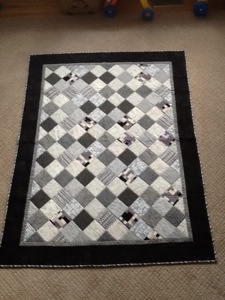 This is for a guy whose only interest is crossword puzzles. Not that we make comfort quilts to order but we do have some man-themed fabrics like golf and fishing. I had a plan to make this look like a crossword puzzle but it was evolving into something way too intricate for a comfort quilt. I ended up sticking to my original plan of graphic fabrics, no florals here. A little square spiral in the border and it's done.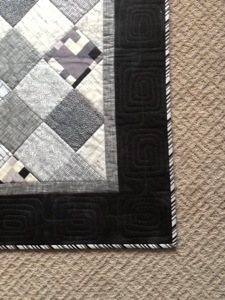 One more to finish up and then it's my sewing time for the next month. So many plans in my head, I hope I get to some of them.
Leave a Reply