and a little stash. My nephew's girlfriend asked me if I could make quilts from their 2 kids receiving blankets. Sure! Now to find a pattern. I just happened to see the Twister quilt from receiving blankets on someone's blog. Perfect!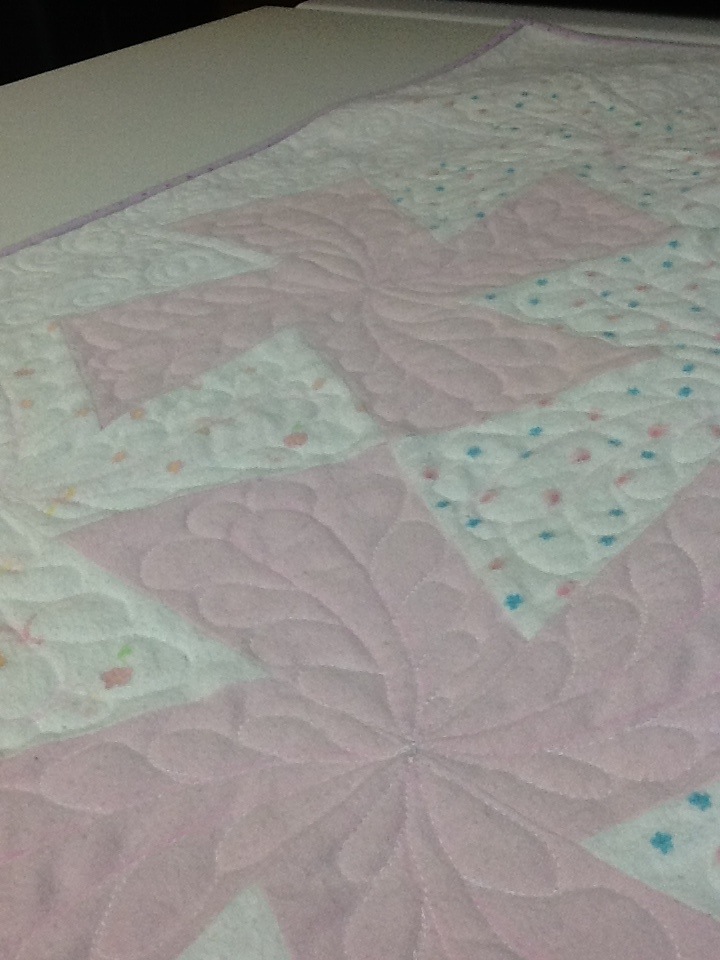 I have both size rulers and I'm glad I finally got to use one of them. This ruler makes a striking looking quilt. Tons of options for colour and designs. I looked a lots of images on Google of finished Twister quilts, trying to get some quilting ideas. And all I got was more ideas to make more Twister quilts.
Now for some numbers.
Fabric used this week: 1.44 yds
Fabric used YTD: 113.7 yds
Fabric added this week: 0 yds
Fabric added YTD: 109.03 yds
Net fabric busted: 4.67 yds
Okay, now I need to think of a quilt pattern for a boy's receiving blankets. I do have some very cool thread to quilt it with so I'm kind of excited for that part. Have a great day!
One Response to "A Lot of Free Motion….."
Kate Says:
June 23rd, 2013 at 4:41 pm

Very pretty, lovely quilting!
Leave a Reply