So I'm going to try machine Trapunto. This should really test my skills. Water soluble thread in the top and thread that matches the backing in the bobbin.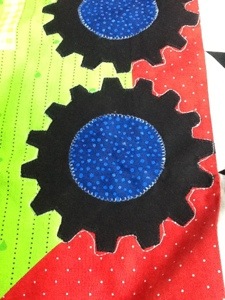 You can see my great stitching around the tractor wheels. It doesn't have to be perfect right now, I'm just going around the outline. The first one I did, I went around the outside edge without going in all the little indents. I fixed that after I realized when it was all done the nubs on the tires wouldn't show up.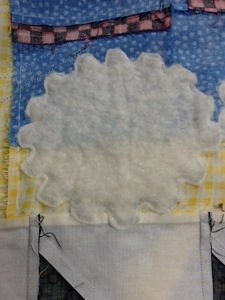 Now I have to cut the batting away from all those nubs. Two down, ten to go. Definitely a labour of love! I hope I don't regret not using 2 layers of batting for this but I don't really want it to be really puffy, I just wanted to give the tires a little dimension.
Leave a Reply