Well, it's almost finished. I just need to put the border on and it's ready to be quilted. I like it way looks all sewn together. Now to get to bed, 4:30 comes really early!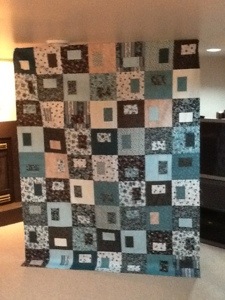 Good night all!
One Response to "Today's Finish"
Nettie Says:
March 20th, 2013 at 1:01 pm

Hey Murph, that looks pretty good. I told you that it would look good when it was put together.
Leave a Reply