I can't believe I finished the baby quilt.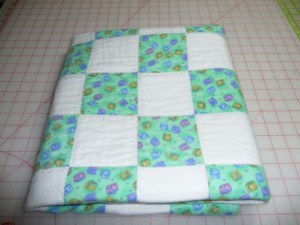 I really like the green-print flannel but I don't  know if I like this much of it.  Before I quilted it, I asked the girl who wants it, if it was okay. She likes it, so it's a done deal.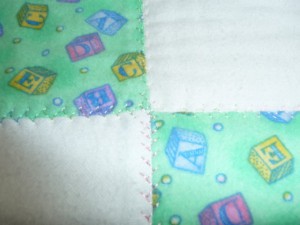 I quilted it using the chicken scratch stitch with a varigated thread. Ieven put binding on it and hand sewed it down. Then she asked for a label and I made that and sewed it on but I didn't take a picture of it. Oh well.
  That's all for now. Have a great evening!
Mary-Kay
One Response to "Another Finish"
Allie Says:
November 18th, 2009 at 8:49 pm

Very pretty!!!! I love that stitch. I quilted my Mary Englebriet quilt with that and it looks wonderful!
Leave a Reply