This  is a great idea. A bloggers quilt festival.
Here's  the first block-of-the-month quilt that I made. No binding yet but that's okay, I still don't know where I'm going to put it. I want to use it on a bed in a guest bedroom but I have to wait until one of my boys move out. And that's not going to be happening for a while .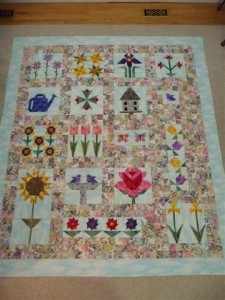 And a couple of pictures of the individual blocks. When I made this I wasn't a very experienced quilter. I didn't notice that the background fabric had a directional pattern in it. Clouds usually run left and right, not up and down. I figured it out towards the end of the program and I wasn't going to change the "oops" blocks. I don't think it really matters.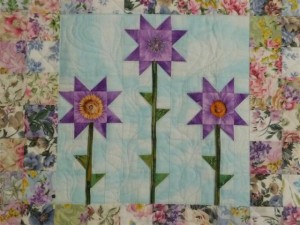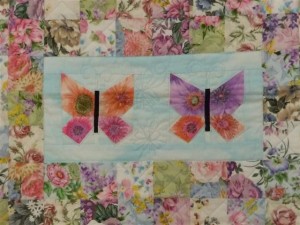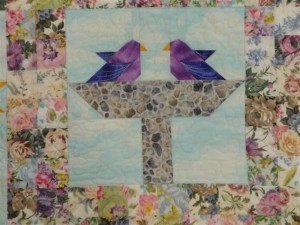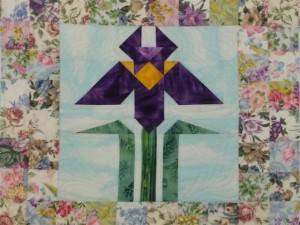 That's it for me. Enjoy the show. And thanks to the hostess, Park City Girl.
Mary-Kay
32 Responses to "Bloggers Quilt Festival"
Leave a Reply