So I thought I was going to a Christmas party. And that it was with an added twist. There was cake, raspberry wine and gifties besides our ornament exchange. My friends gave me a little surprise. I didn't expect it at all and we were even talking about what I wanted to do for my special birthday. And there were even gifts.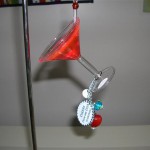 This is a really cool ornament. Kristy didn't have time to make one so she bought this one. Tells you what she thinks we all are.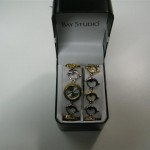 My friend Denise got me this matching watch and bracelet for my birthday. I really like it.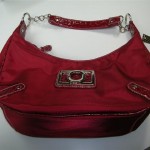 And she got me this cool red purse. It'll match my red shoes. Very festive.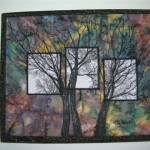 And this picture is right up my alley. It's an art quilt picture by a local artist Michelle Dobrin. I saw some of her work at a restaurant  and admired her work. Now I have one. Thanks Kristy. It was a great day overall.
That's all for today.
Talk to you later.
Mary-Kay
Leave a Reply