The Quilters Three got together today to do some sewing and one didn't show up. So that left just Betty and I. We were working on a quilt that is going to be raffled off. We managed to get the 20 blocks together leaving only the sashing and border to be added. I even got the backing sewed. Betty is planning to getting the top completed before Saturday so when I go to the quilter to pick up 4 of my quilts I can take it with me. On Thursday I am going to pick up 3 more quilts. I can't wait to see them.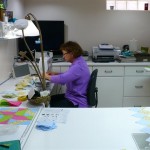 Betty hard at work sewing some blocks together.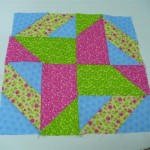 A completed block.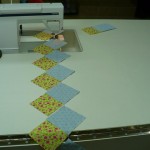 Chain pieced squares.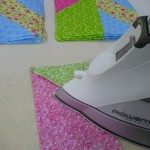 Slaving over the hot iron.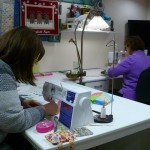 Betty and I sewed until it was dark.
After we decided to call it a day, my family and I went to dinner at East-Side Marios where my oldest son is a cook.
He's the one on the right working hard.
That's all for now.
Talk to you later.
Mary-Kay
Leave a Reply