August 17th, 2008 - New Stuff
 This is an old post that got deleted when we switched servers, so I'm going to repost it.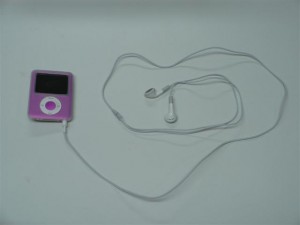 Here's one of my new purchases this week. I decided that I need to lose weight and to help accomplish this I bought an iPod to help me pick up the pace while I'm out delivering mail. So far I managed to lose 6lbs. Now to keep it off during the weekend.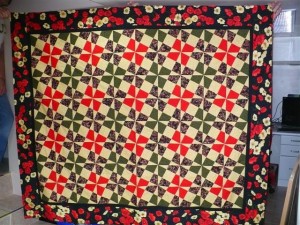 While I was at my sister's in Charlevoix MI, I took a class at Hearts to Holly (web site under construction) and made this quilt. It took me all week that I was there to complete it. I really like the fabric and the way it turned out. I used this ruler to make it. You make a nine-patch and cut it out using the x-block ruler.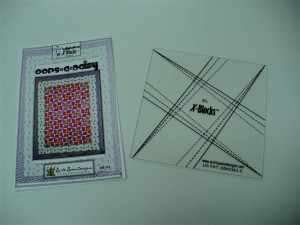 Now I want to make another one in totally different fabrics like this.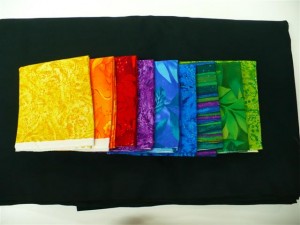 The black would be the background and the brights would be the flowers/pinwheels. I picked up the black fabric at Quilting Confections with a 25% off coupon. Just imagine it all quilted with a black border with a feather stitched in a variegated thread similar to the bright fabrics. I think it would look great.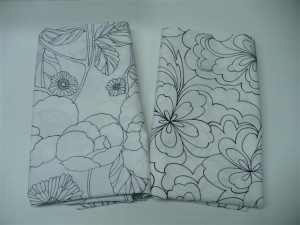 I also purchased this fabric at Gotta Have it Fabric. You can colour in the flowers using whatever medium you like. I'm think I'm going to try crayons on one and diluted fabric paint on the other.
Well that's all for this post. I'll be posting soon, there is lots that I'd like to share with you.
Thanks for stopping by.
M-K
Leave a Reply