I don't usually have something to share but this week I do. I've been working on a couple of 4-patch posey quilts. The same main fabric but in different colour ways.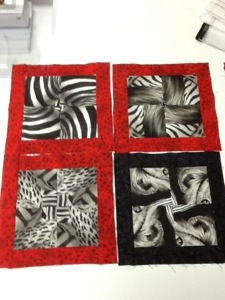 This is a really hard fabric to coordinate other fabrics with. Not black, not really grey but it kind of looks like pencil. Sue of Quilting Confections suggested brights and that's how I thought of the red.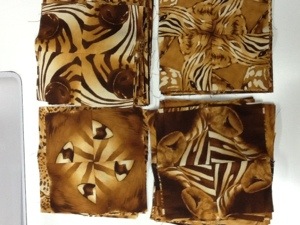 I also have it in the browns. It shouldn't be too hard to find fabric for sashing. When all else fails, there's always black.
Leave a Reply