Today I became a grandma! I'm so excited. Lucas is the cutest little thing and I just want to bring him home with me.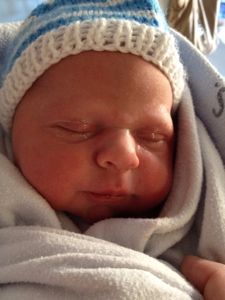 My son, not the dad, thought I was being an overbearing grandma. I don't know what he meant by that!
One Response to "The Newest Edition"
Allie Says:
August 26th, 2012 at 3:39 pm

Oh sweetie he is just so precious – congratulations!!!!!!!!!
Leave a Reply